Memorial Day is finally here and America is celebrating this sacred time for our country. Like many, I come from a military family with immediate and extended family serving in the Air Force, Marines, Army, Navy and Coast Guard.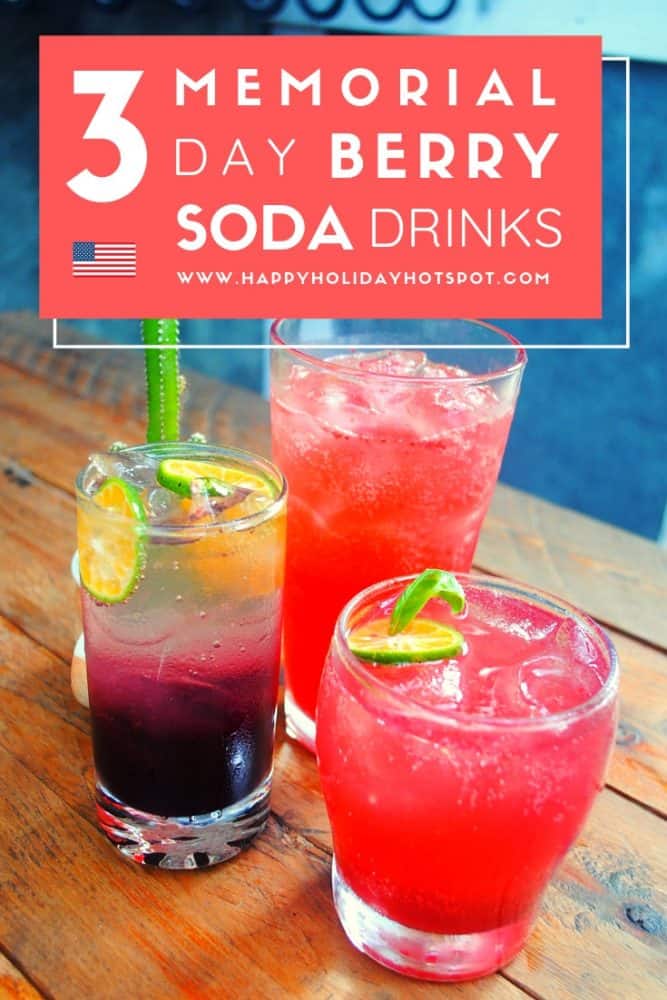 It's another perfect chance to visit a veteran's home to spend time with the retired soldiers who fought for the good ole USA.  It's also a good weekend to visit a cemetery to clean up the graves of our brave fallen soldiers.
Aside from giving back and remembrance, Memorial Day is also popular as a BBQ Day for the family where everyone gathers in the park or backyard to spend quality time together.  If you are hosting a Memorial Day BBQ or will visit a veteran's home, why not surprise them and prepare a few refreshing drinks to celebrate?
May is typically warm so we've put together three delicious refreshments to wow everyone. Enjoy these three Memorial Day Berry Soda Drinks with your family and friends!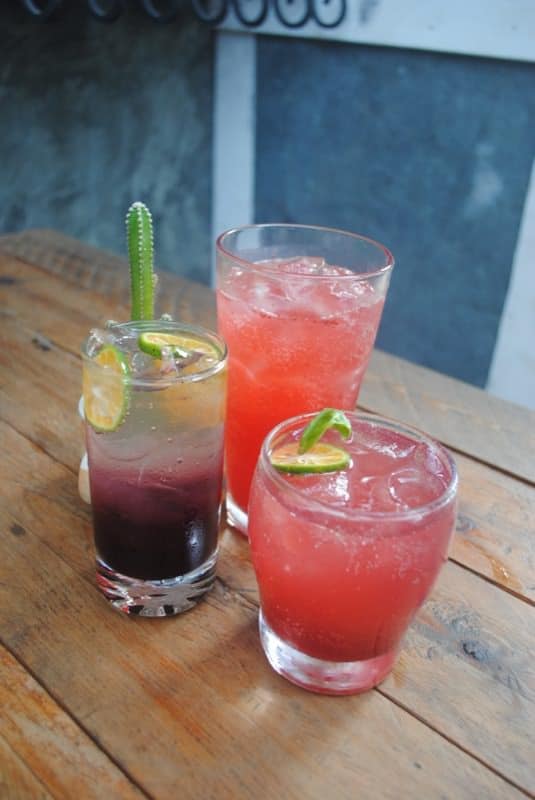 How to make Memorial Day Berry Soda Drinks
You will need the following ingredients: Pureed Strawberry, Pureed Blueberries, Soda Water, Lime, Lemon or Calamansi, Ice, Whiskey or Gin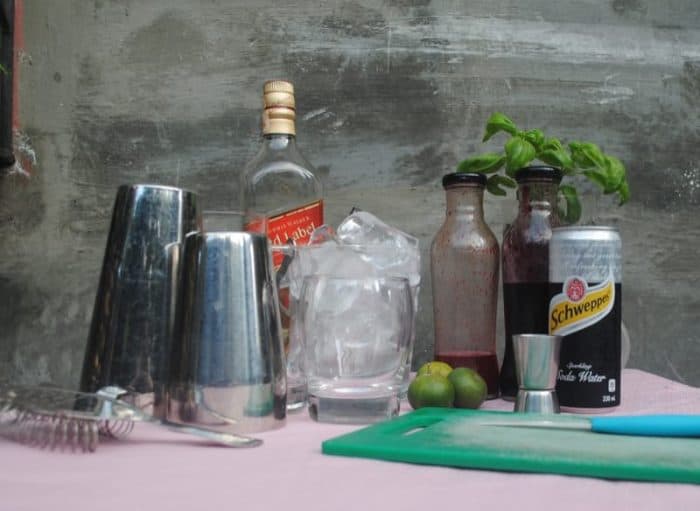 To create these three refreshing Memorial Berry Soda Drinks, you will only use the ingredients written above. Isn't it cool? You get to make three amazing drinks using a few simple ingredients! For starters let's do something that will make the adults smile!
Memorial Day Berry Basil Cocktail
Prepare the ingredients above including one leaf fresh basil. Grab a shaker and pour 1 ½ oz. pureed blueberry, 1 ½ oz. pureed strawberries, ½ oz. lime juice or ½ calamansi and 1 oz of gin or whiskey in it. Add one basil leaf and cover with enough ice. Cover the shaker and shake until cold to touch. Strain to a rock's glass with ice using a Hawthorne strainer and a fine sieve. Top with soda water and garnish with a thin slice of lime and a basil leaf.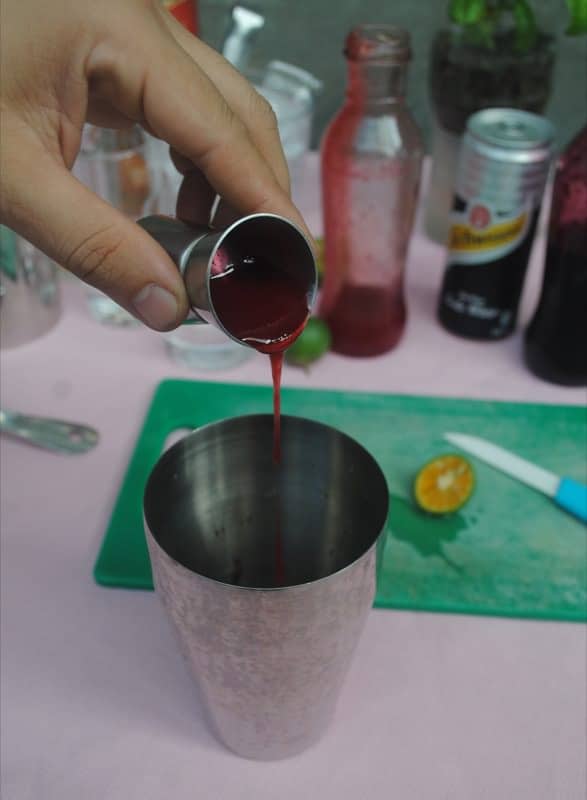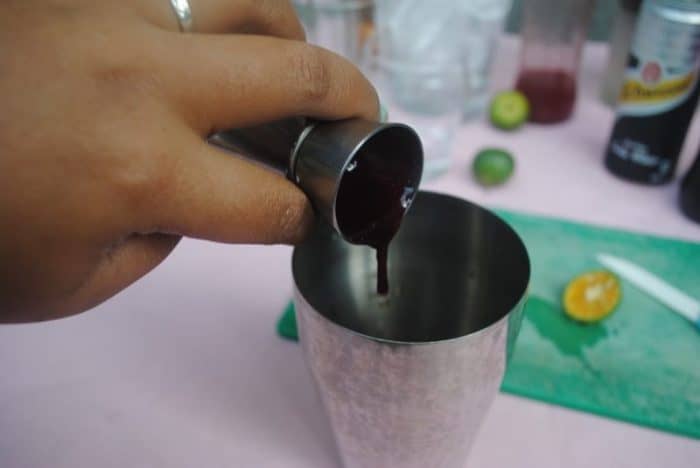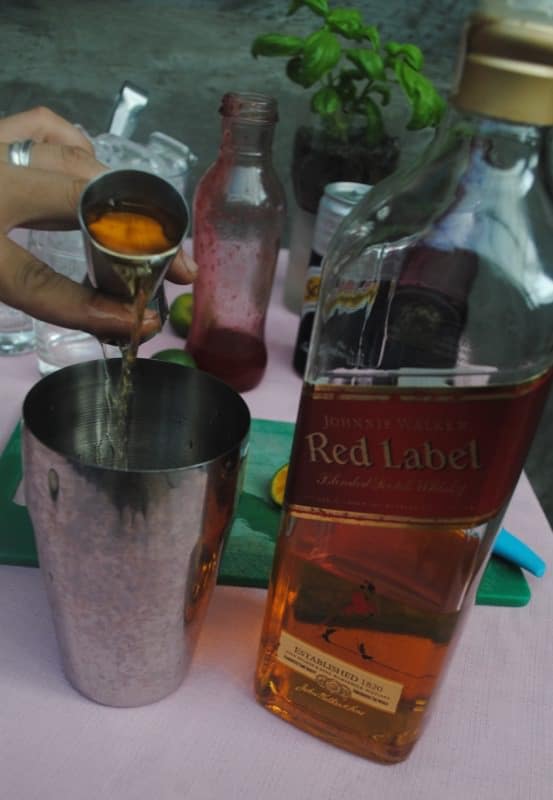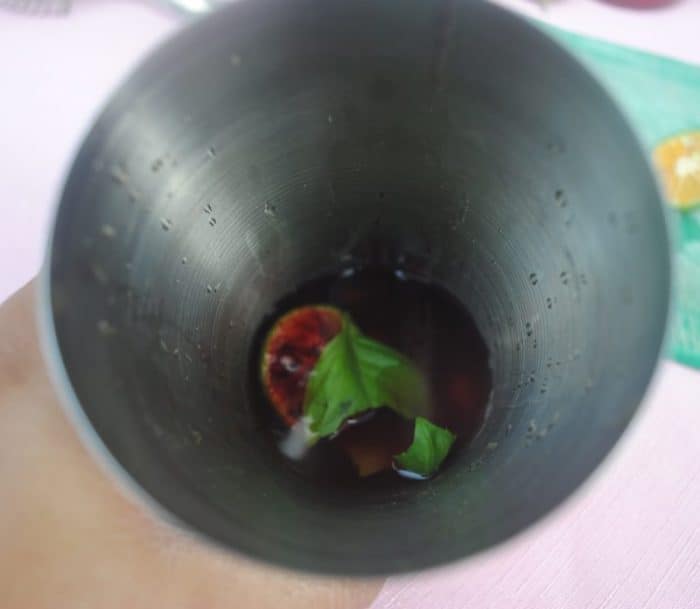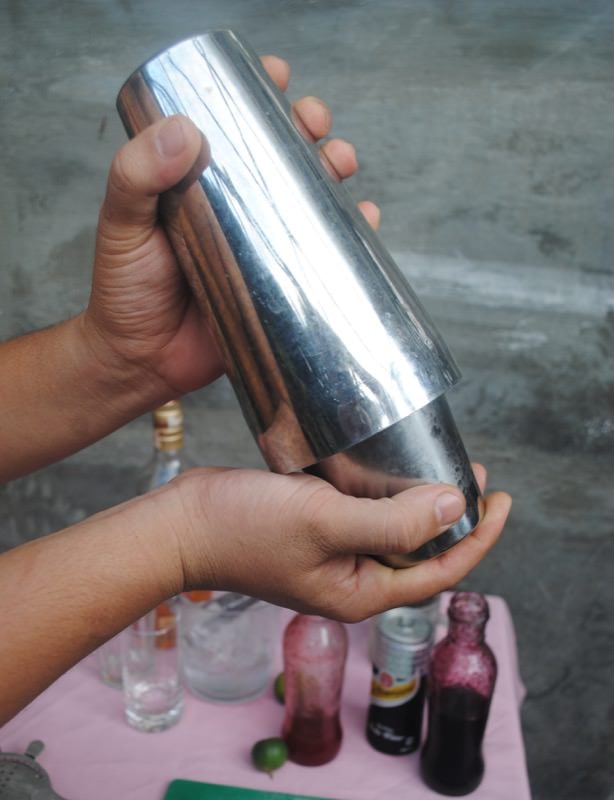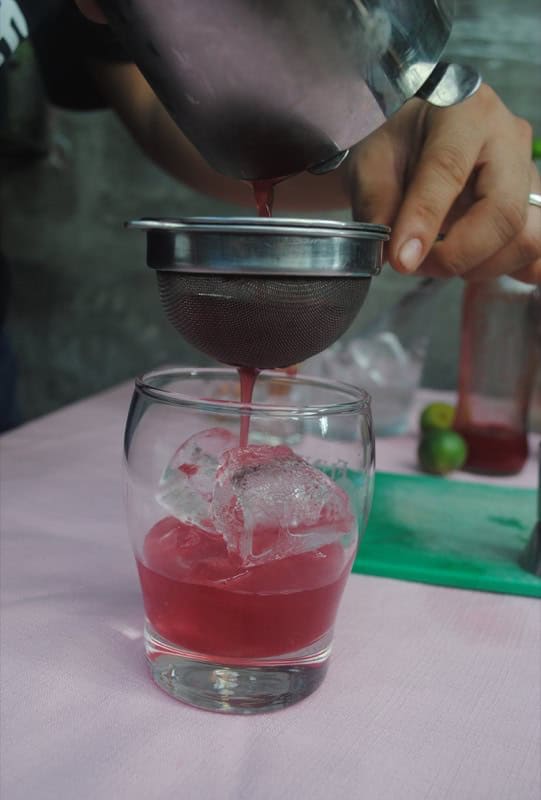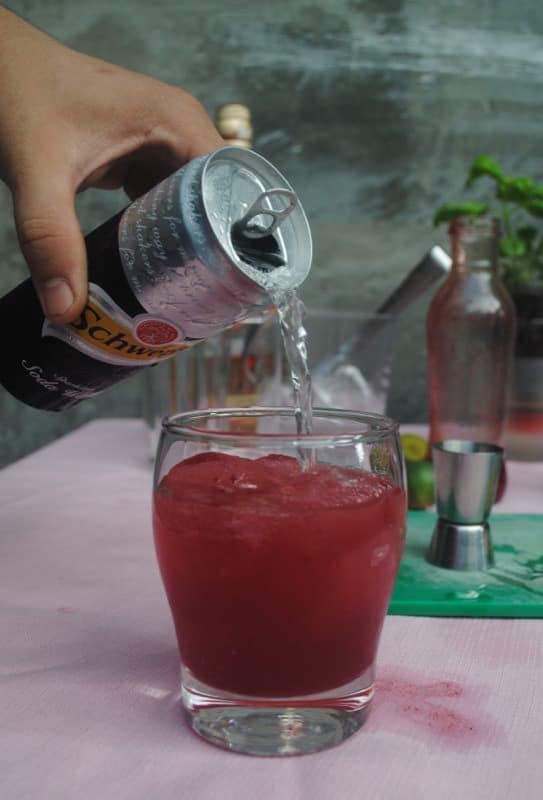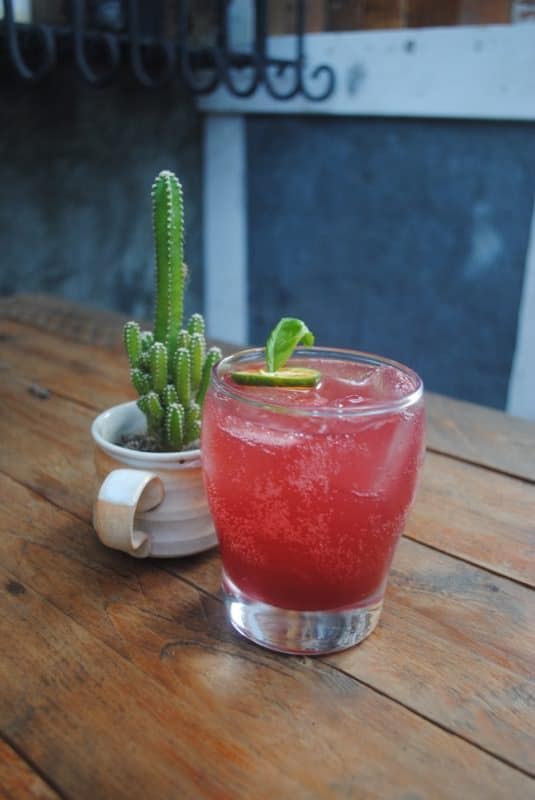 For the little ones, teenagers or virgin drinkers, the next two drinks is perfect to cool off the warm weather. Once again you'll need the same ingredients above so let's get ready to start mixing.
Memorial Day Blueberry Lime Soda
On a medium glass, add 1 oz. of blueberry puree followed by the juice of 1 calamansi or of ¼ lime. Stir well the top with ice and thin slices of lime or calamansi. Top with soda water and enjoy the beautiful layer of clear water and the violet blueberries.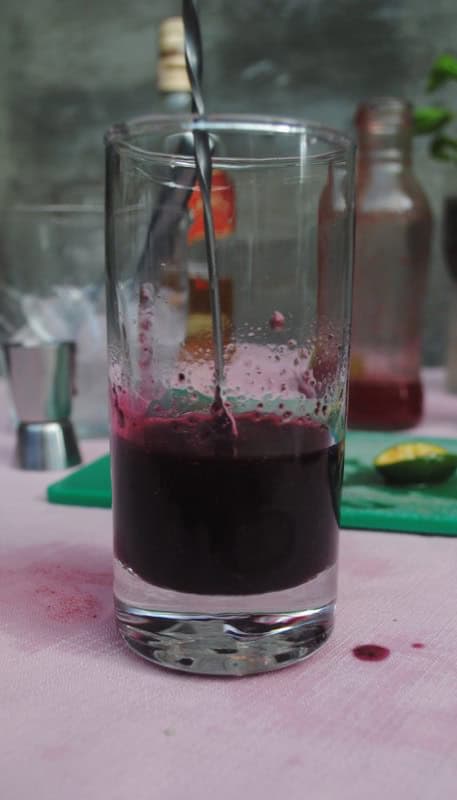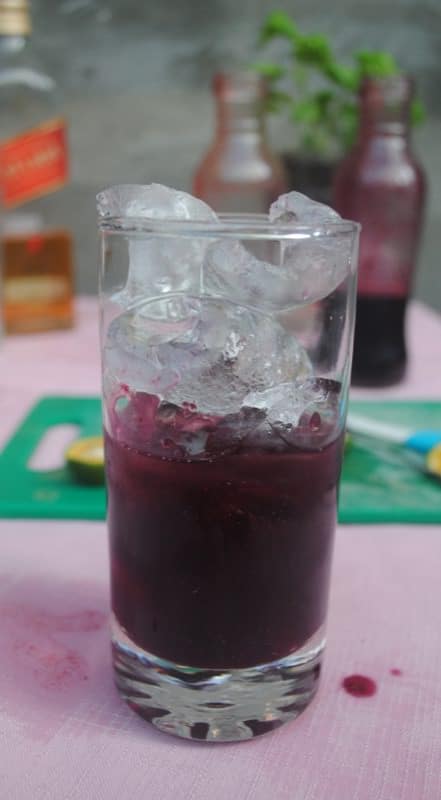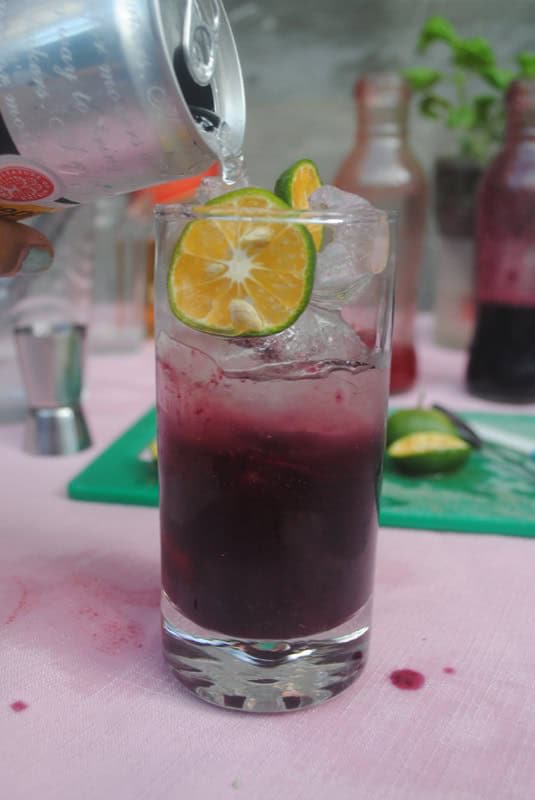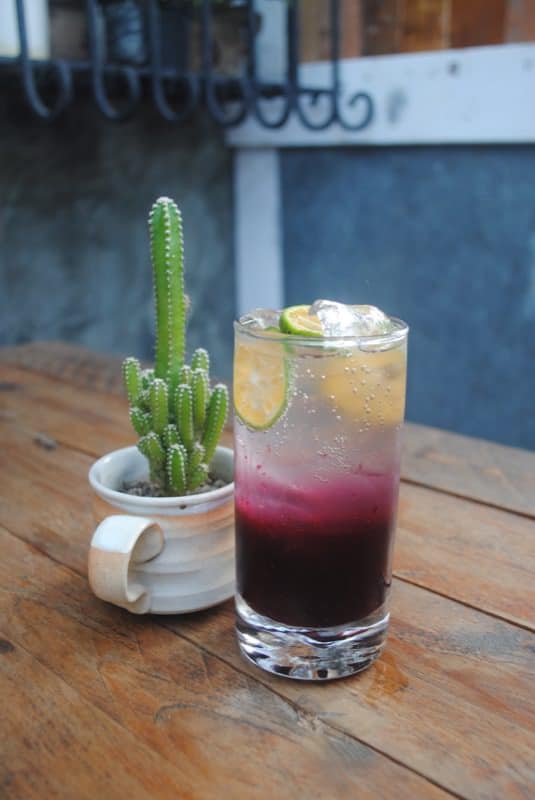 Memorial Day Strawberry Slushy
This one is just like the blueberry lime soda but instead of pouring to glass, we will pour 1 2 oz. strawberry puree and 1 calamansi or ¼ of lime to a blender. Add a cup of ice and blend until some of the ice is crushed to small pieces or like a slushy. Pour to a tall glass and top with soda water.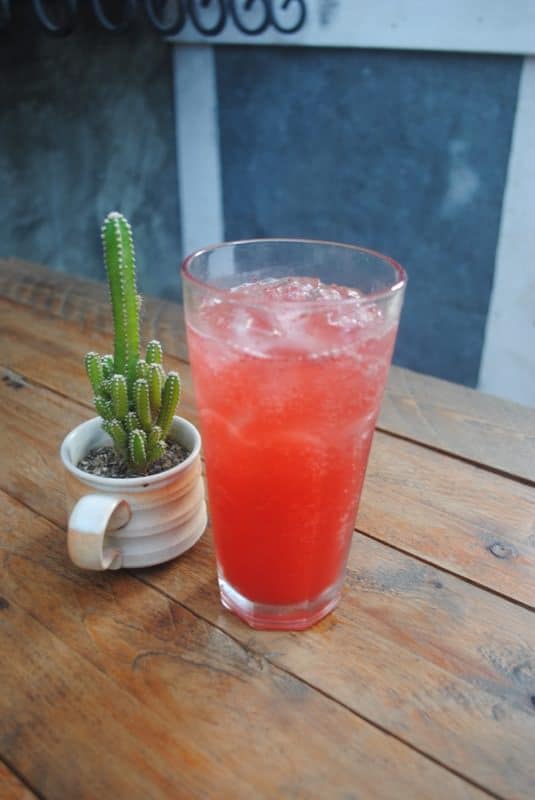 Pureed Berries
These three Memorial Day Berry Drinks are definitely "berry" easy (like the pun?) to prepare and taste fantastic. For this batch, I used canned berries, but fresh ones are always better.  As for the sugar syrup, all you have to do is combine 2 cups of white sugar with 1 cup of water and boil until the sugar is well diluted. Add this syrup to an equal amount of the canned strawberry or blueberry and puree in the blender. The same process will work with fresh fruits!
Make them ahead!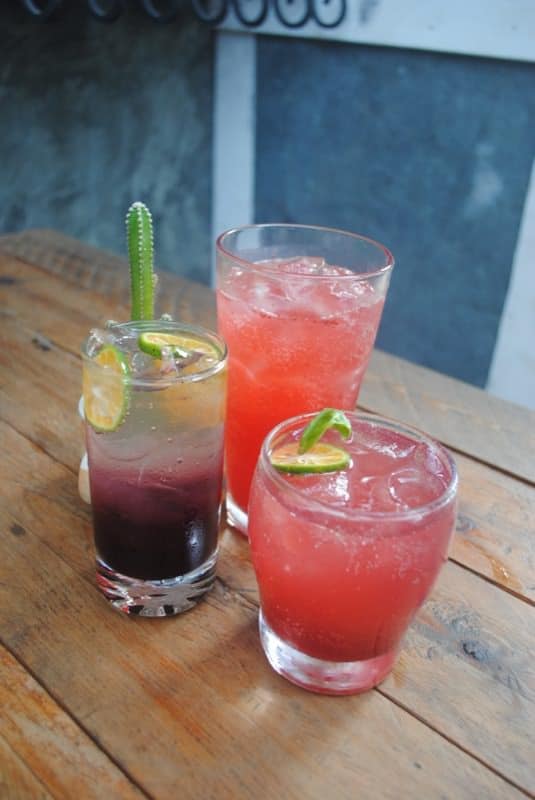 For your BBQ party or visiting a veteran on Memorial Day, you may consider pre-mixing the recipe to make a bigger batch on site.  Add the ice and soda water at the venue itself to ensure that everyone will enjoy the carbonation and refreshing flavor of your freshly made Memorial Day Berry Drinks!
I hope you guys liked them! Happy Memorial Day and don't forget to give back to our veterans.