Who doesn't love the season of Easter? Aside from the resurrection of Jesus Christ, it is a beautiful season filled with colors, cute little bunnies, sweets and creatively decorated eggs!
Easter is also a perfect time to showcase your artsy side by creating your very own decorations that you will use to display or adorn your house.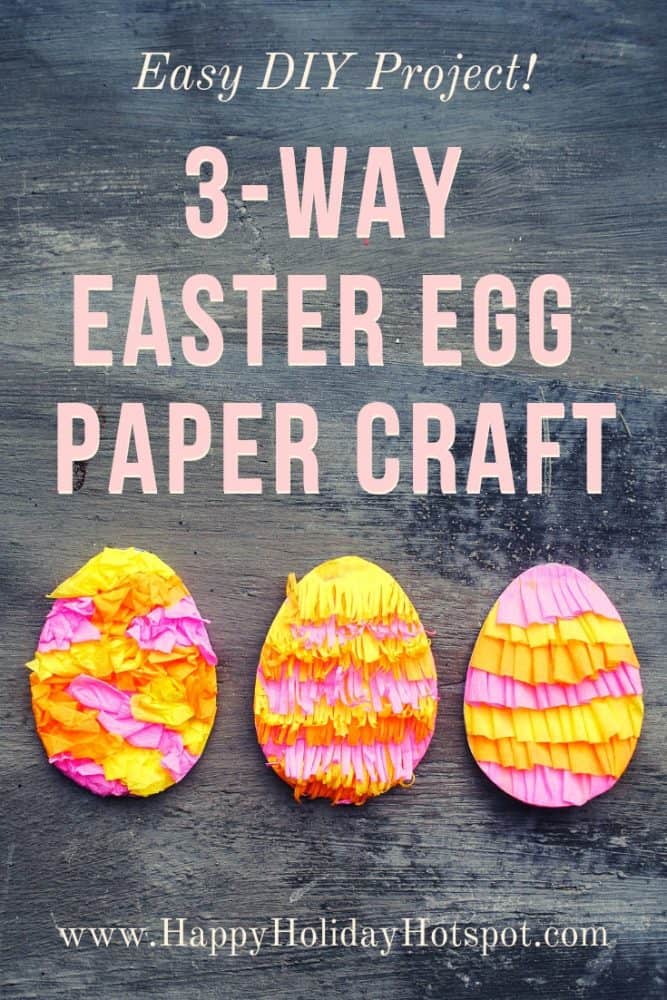 Here's an easy Easter Egg Paper Craft that you can do any time of the day. All you need is a crepe paper, this Easter egg template, glue, and scissors!
Aside from being easy to create, you can actually create different designs using the same materials. There's the ruffled Easter egg, the Crumpled Easter Egg and the Festive Easter egg! So what are you waiting for?
Let's get started with our 3-way Easter Egg Paper Craft!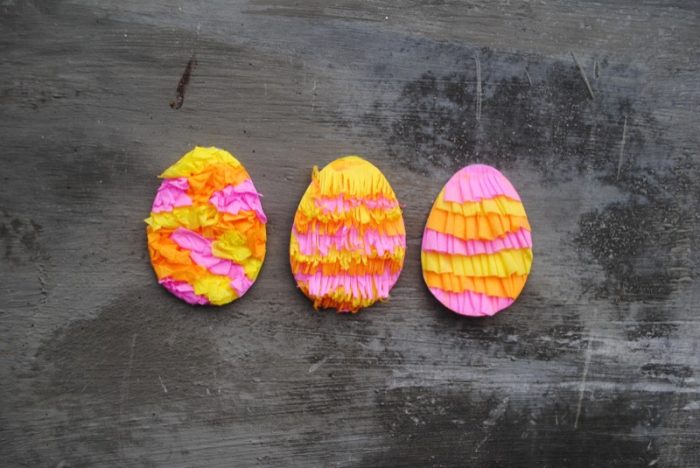 You will need the following materials: Board Paper, Crepe Paper (pink, yellow, orange), Scissors, Glue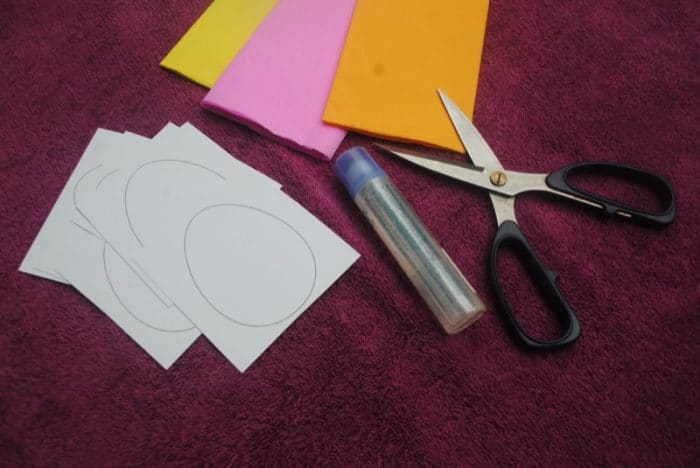 Design no. 1 – Ruffled Easter Egg
Step 1: To begin, print the Easter egg template on a piece of board paper. Cut each egg as it will be the body of the paper craft.
Step 2: Cut 1-inch strips of crepe paper because this will be your decorating material. To make it alive and cute looking, I chose the bright colors pink, yellow and orange but you can change it to your liking.
Step 3: Add a thin layer of glue onto the egg, then grab a piece crepe paper and carefully create a ruffle pattern by overlapping it on each other. Continue until the egg is completely filled. Alternate the colors to create a beautiful ruffle effect.
Step 4: Once completed, flip the Easter egg and crop the excess.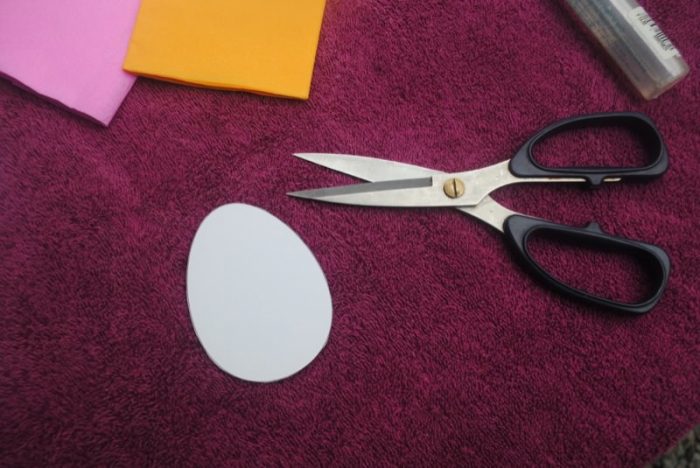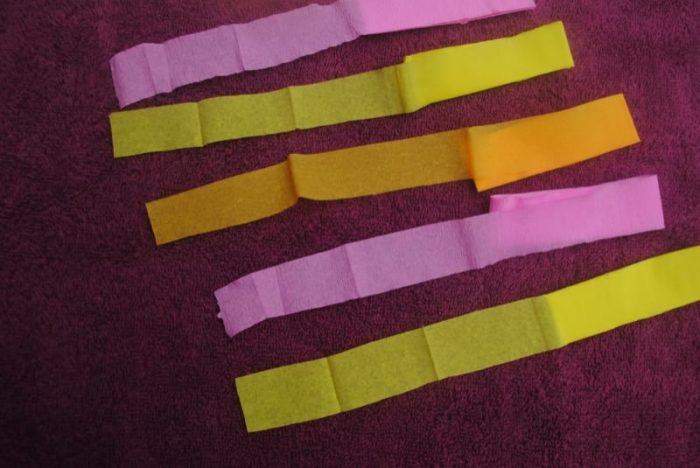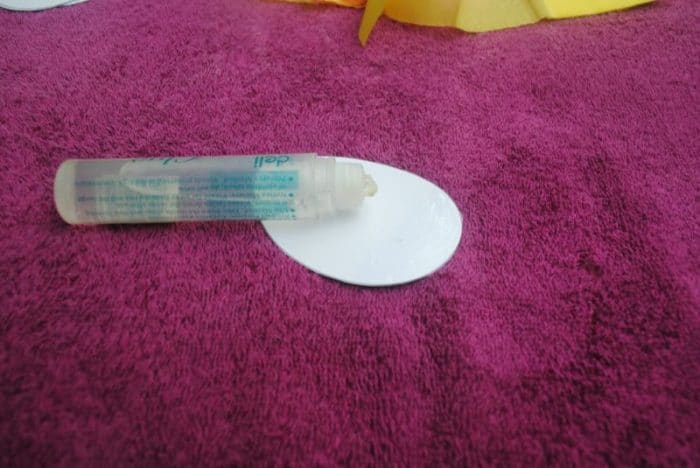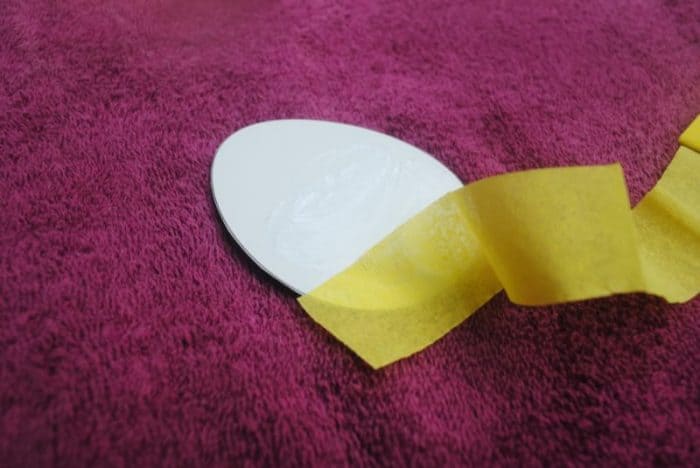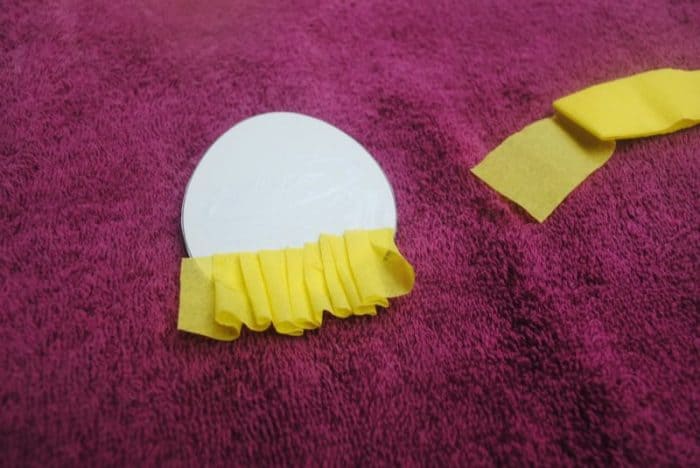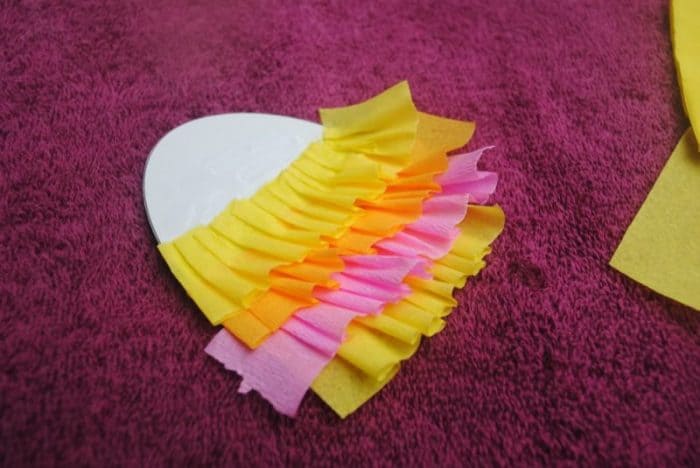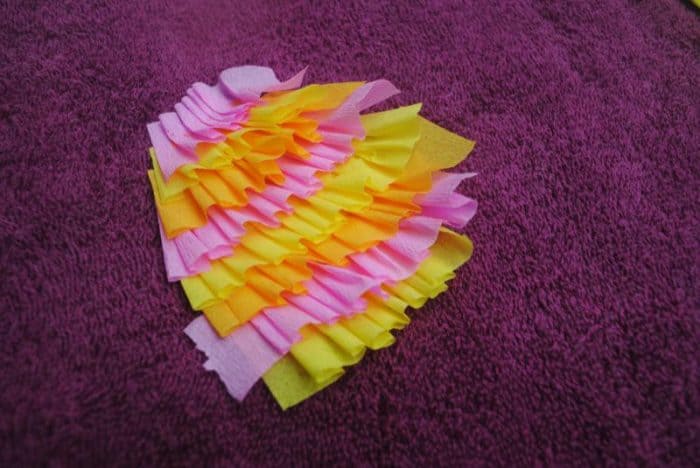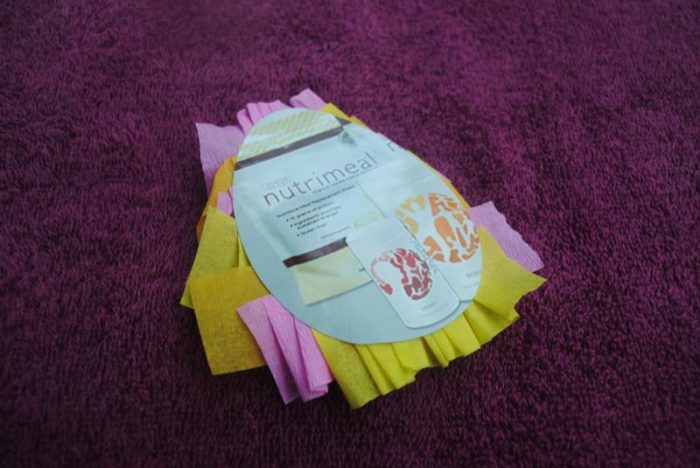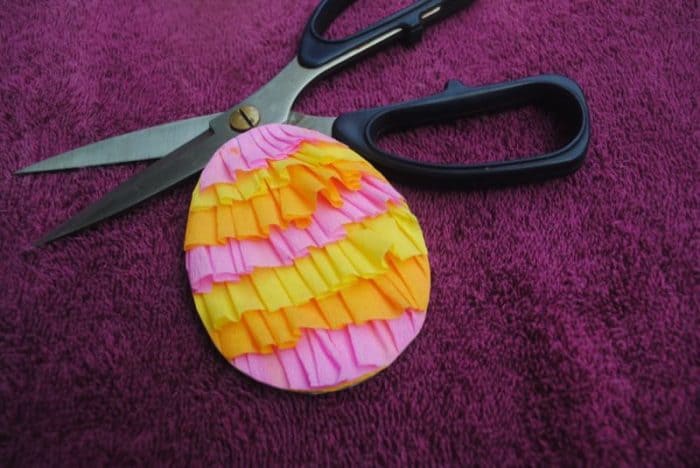 Design no. 2 – Crumpled Easter Egg
Step 1: Gather more strips of crepe paper and crumple them one by one. Doing this will create a crumpled effect to the crepe paper which we want to achieve.
Step 2: Add a thin layer of glue onto the egg and add the crumpled crepe paper one by one. Add the colors alternately for a beautiful pattern.
Step 3: Once again, flip the egg and crop the excess crepe paper to reveal the Easter egg.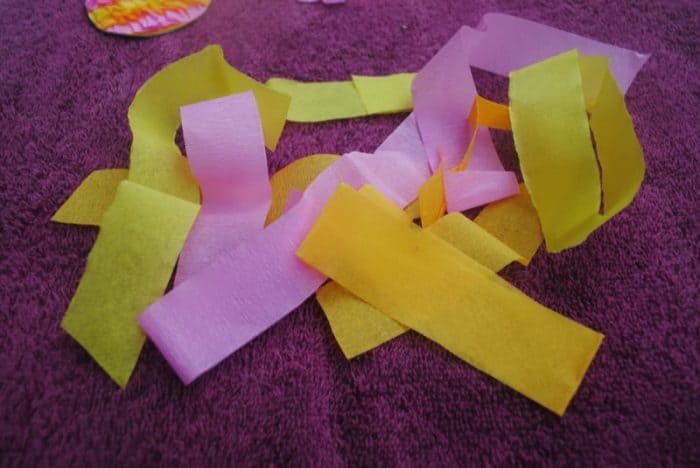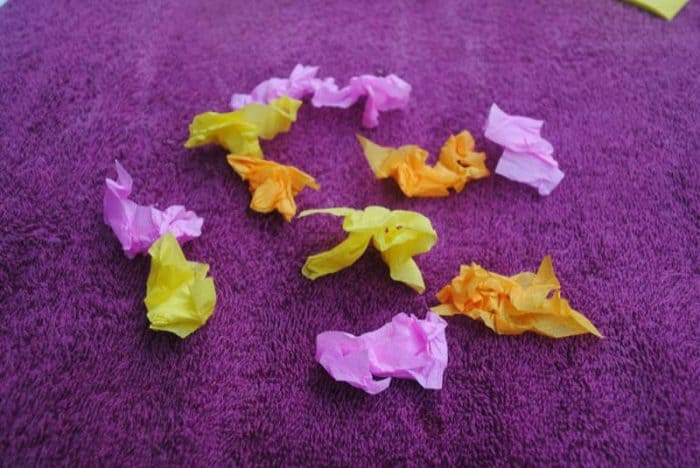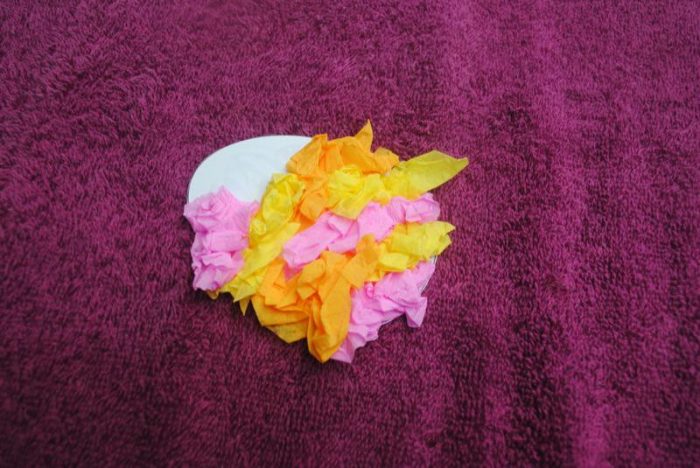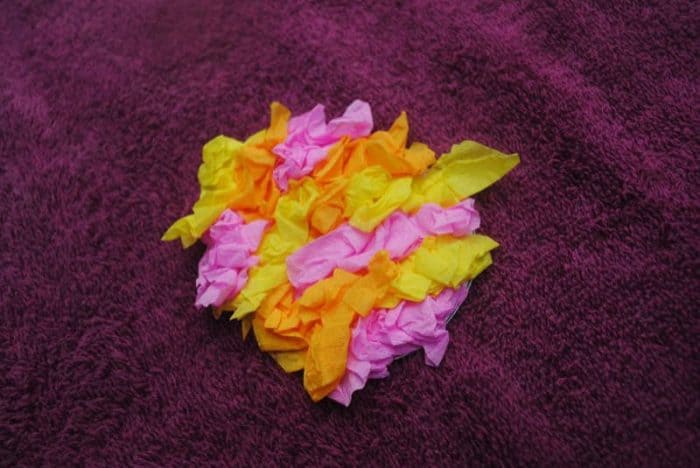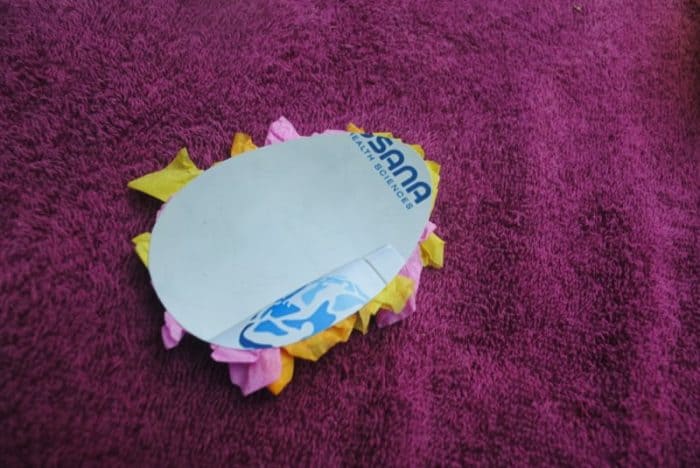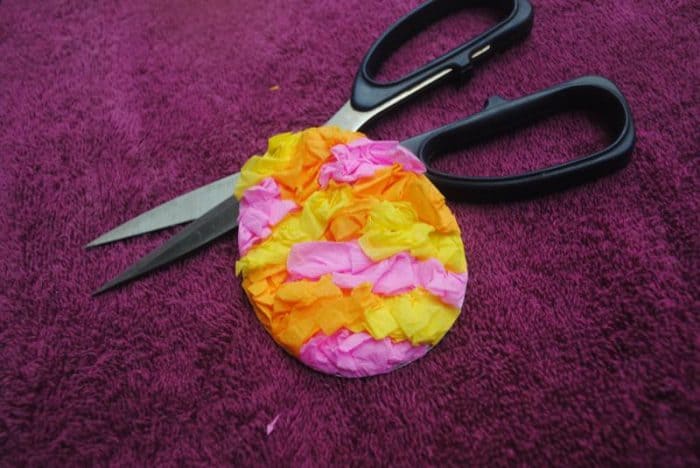 Design no. 3 – Festive Easter Egg
Step 1: Cut an inch of crepe paper, then carefully cut small strips to make fringes. The fringes look like a piñata décor which makes the egg look like a festive decoration.
Step 2: Carefully peel the crepe paper and glue them to the cutout Easter egg shape.
Step 3: Fill the Easter egg with enough fringes and once done, trim off the excess.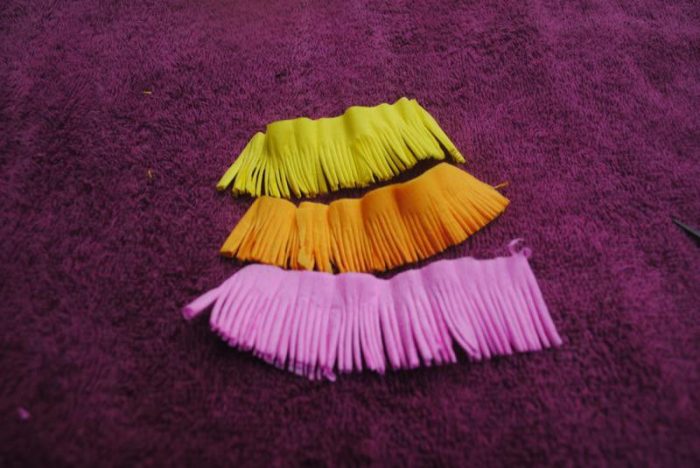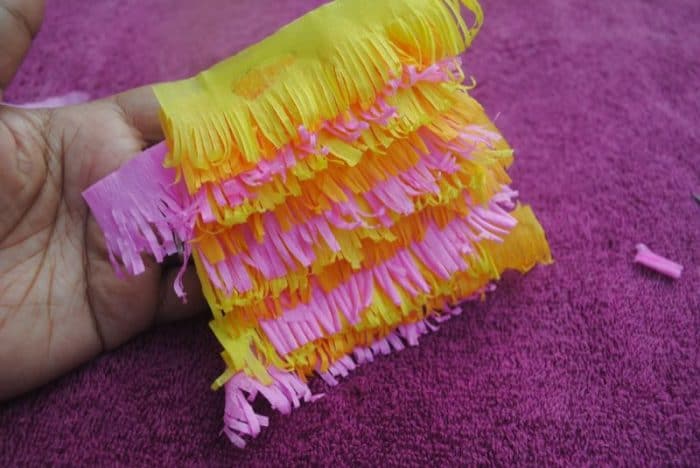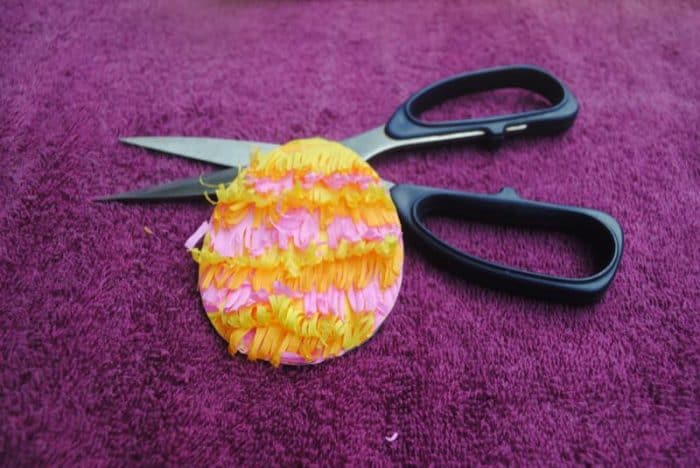 How to use the 3-way Easter egg Paper Craft
Display them around the house by attaching a small string
Hide the eggs inside the house for a cute Easter egg hunt with the family
Attach them to a string for a dainty Easter party buntings
Print a bigger Easter egg template and create a bigger Easter egg paper craft that you can frame
Be Creative!
There are more patterns and design that you can do with just the crepe paper, all you have to do is to express your creativity and explore the many possibilities.
Why not cut small shapes from the crepe paper to make a collage, or how about coloring the Easter eggs by dipping a crumpled crepe paper in water and dapping them to the Easter egg? The possibilities are endless!